Review this week's lesson on the nurses' role in population health, and reflect on what you have learned in this course. Address the following questions.
What future concerns are likely to impact public health?
How do you see global health concerns impacting your community?
Identify one way that you can implement population health in your community or workplace.
Please share specific examples.
PLEASE USE 2 APA REFERENCES 🙂
LESSON:
As we look to the future, nurses focused on population health concerns will continue to play an essential role in improving the health of our nation and the world. Increased emphasis on health promotion and illness prevention will help to build a culture of health. Technology can play an important role in this effort. "Nursing informatics (NI) is the specialty that integrates nursing science with multiple information and analytical sciences to identify, define, manage, and communicate data, information, knowledge, and wisdom in nursing practice" (American Nurses Association, 2014, para. 1).
Community health nurses have been pioneers in the use of information systems. Long ago, they recognized the value of electronic health records to store, transport, and report data online. The need to collect and report aggregate data has spurred the digitization of community and public health records. Also, community health nurses have understood the value of handheld computing devices that allow them to access and document information while on the go, thus freeing them from the need to tote paper records or go to the office to chart. Information technology has influenced the way that community health nurses carry out their daily functions in profound ways.
Nursing Informatics
Nursing informatics constitutes the use of specific tools, functional areas, and competencies. The Healthcare Information and Management Systems Society (2015) asserts that healthier communities can be created through health information technology and nursing informatics, but how can this be accomplished? Community health nurses are involved in the following aspects of information management.
Public health informatics includes reporting, outbreak response, surveillance, health promotion, and electronic laboratory reporting, among other types of applications.
Clinical informatics pertains to informatics and information technology used by clinicians, including nurses who are involved in system design, implementation, and adoption.
Healthcare informatics involves three overlapping circles, which include
information and communications technology;
clinical care; and
health system.
Reflection
Think about your computer and information literacy levels. Are they adequate for the role of a community health nurse? What are areas in nursing informatics for which you would like to grow your skills?
Tools for Information Management in the Community
The Centers for Disease Control and Prevention (CDC, 2009) has developed informatics competencies for public health professionals. These include the following skills.
Leadership and thinking
Financial planning and management
Public health science
Cultural competency
Analytic and assessment
Community practice
Policy development and program planning
As you can see, the skill set is very broad.
Impact of Health IT
Communities have leveraged the power of health information technology to help serve their populations. Let's look at a few uses of health IT and consider if these are present in your community at large.
Consumer E-Health Tools
People use a variety of tools to access and update their health information. These tools enhance participation and involvement in the healthcare process.
Personal health records (PHRs) are controlled by the patient and not the healthcare provider. Individuals can generate many health records during a lifetime. Think about how many healthcare providers you may have encountered since your birth. One way to create a comprehensive cradle-to-grave health record is to give responsibility to the individual to maintain it. There are still many issues to resolve before PHRs become a common part of the health IT landscape.
The Question
What barriers exist to the widespread adoption and use of PHRs?
Your Answer
The Expert Says
Some of the barriers to PHRs include the following.
Lack of standardization: Information storage systems must be able to talk to each other to transfer data. There is no consensus on which system is the one that all will use.
Lack of migration: As old technology becomes extinct, the data that are housed using this technology must be migrated to newer formats or they will become lost.
Lack of technology knowledge and equipment: Many people do not possess the skill set to maintain a personal health record, nor do they have the hardware and Internet connectivity to do so.
Consider the role of the community health nurse in helping the population create and maintain PHRs. What education would be involved? How could it be delivered to the community at large?
Health kiosks are publicly available health information centers that can distribute materials to targeted audiences. For example, a pharmacy may be an ideal location for information about high blood pressure or diabetes testing. Research has shown that healthcare kiosks are a cost-effective way to provide education to patients and improve health outcomes (Roxanne, Suzanne, Edgardo, & William, 2014).
Smartphones are used increasingly to record and send health information via e-mail or short messages. These phones can help reinforce healthy behavior. One study found that influenza vaccine text message reminders to high risk clients increased compliance (Regan, Bloomfield, Peters, & Effler, 2017). The messages remind clients that flu season is approaching and they can call their local healthcare provider to schedule an appointment to receive their seasonal influenza vaccine! Community nurses can recommend mobile phone services and a wide array of health apps to help our clients and aggregates prevent illness and improve their health.
Technology exists all around us, but are we exploiting its potential? Think of creative ways in which a commonly owned device, such as a smartphone, could be used to promote healthy living among your population.
Telehealth
This technology enables care providers to deliver healthcare at a distance. It can take many forms but the more common approach is through phone, Internet, or video conferencing. Those in rural and underserved communities have welcomed the advantages that telehealth can bring, such as referral to specialists who live at a distance, remote monitoring of health conditions, and education and training to those in sparsely populated areas.
The U.S. Department of Veterans Affairs is recognized as a world leader in the use of telehealth to meet the needs of veterans who have difficulty traveling to its large medical centers. The Telehealth Services (2015) has more than 700 community-based outpatient clinics that help bring care to this population but there are still not enough specialists to staff every site. A solution has been to bring the specialists to the veterans through real-time, clinic-based video telehealth. Healthcare providers can diagnose and manage care from a distance.
Health Information Exchanges (HIEs)
Health information exchanges do just what their label implies. Health-related data are made accessible to healthcare providers, public health officials, insurance companies, governmental agencies, and other key stakeholders.
Past Accomplishments
Building on Florence Nightingale's achievements, Lillian Wald, Lavinia Dock, Mary Breckinridge, and other nursing visionaries cared for vulnerable populations. They embodied social justice, empowered communities, and were the voice for populations that had no voice.
In the early 20th century, public health focused on infectious disease control and better sanitation. Over time, the focus changed to lifestyles and health behaviors, a change exemplified by the Healthy People initiatives.
We are now in the process of implementing the Healthy People 2020 objectives, this is a good time to look back to the end of the 20th century and review what has been accomplished. At the close of the 20th century, the 10 greatest public health achievements for the century were recognized by the Centers for Disease Control and Prevention (CDC). Now that another decade has passed, the most recent achievements from 2001 to 2010 are listed below (not ranked in any specific order) (CDC, 2011).
The 10 Greatest Public Health Achievements
OneTwoThreeFourFiveSixSevenEightNineTen
Roll over each link on the left for more information.Vaccine-Preventable Diseases
According to the CDC (2011), there has been a decreased number of reported cases, hospitalizations, deaths, and cost associated with vaccine-preventable diseases. There have been many new vaccines introduced, such as the rotavirus, HPV, Tdap, and more.
Prevention and Control of Infectious Diseases
Improvements have been made at the state and local public health levels that have led to population-specific interventions related to preventing and controlling the spread of infectious diseases.
Tobacco Control
The introduction of Surgeon General Warnings and reports and implementation of smoke-free interventions by public health authorities have contributed to the reduction of tobacco use. Many establishments, such as restaurants, bars, and hospitals, now have smoke-free policies.
Maternal and Infant Health
There are fewer infants born with neural tube defects (NTDs). The screening of newborns for metabolic and other genetic disorders has been expanded.
Motor Vehicle Safety
Vehicles and roadways are safer. Seatbelt laws and child seat policies have highly contributed to the success of this achievement.
Cardiovascular Disease Prevention
Controlling the risk factors of cardiovascular disease smoking, high cholesterol, and elevated blood pressure, in combination with advances in treatments, has contributed to achieving this.
Occupational Safety
Noteworthy advancement was marked by better work environments that led to the reduction of risk for injuries in such areas as patient lifting, farming-associated injuries, and sea fishing–related injuries.
Cancer Prevention
Great strides have been made in the early detection and prevention of colorectal cancer, breast cancer, and cervical cancer. Evidence-based practice has led to improved screening for cancer.
Childhood Lead Poisoning Prevention
Enforcement of some state and federal laws has led to a significant reduction in high-risk occurrences in households, including the incidence of lead poisoning. (CDC, 2011).
Public Health Preparedness and Response
Remarkable improvements have been made to our nation's preparedness since the terrorist actions in 2001.
Reflection
As you think about these great public health achievements, what role has evidence-based practice played in their success?
Improvements in public health have had an immense impact on the U.S. population. The CDC report describes seven out of ten achievements that have focused on at least one of the major leading causes of death (CDC, 2011). Community and public health nurses will continue to serve in key roles to improving overall health of populations.
The Future
The Healthy People initiate has guided many improvements in health care and health outcomes. We are nearing the third decade guided by Healthy People. Great progress has been made in previous decades but we will continue to be challenged to meet the objectives. What does the future hold for us?
As we have read this week, in order to improve health for all populations, we have to include global health priorities. The CDC (2017) continues to lead the way in research, health promotion, and prevention. Recently outbreaks such as Zika, Ebola, and measles have heightened attention to global health. Watch this video created by the CDC on global health.
CDC. (2017). Protecting Americans through global health. Retrieved fromhttps://youtu.be/IsITU2RLEo4 (Links to an external site.)

(3.44 min)
A disease threat anywhere is a disease threat everywhere. In today's interconnected world, a disease can be transported to any major city in as little as 36 hours. The Centers for Disease Control and Prevention works 24/7 to protect the American people from dangerous health threats, including those that begin overseas.
Outbreaks of Zika and Ebola are not limited to one country, one issue, or one pathogen. The U.S. cannot protect its borders and the health of its citizens without addressing diseases elsewhere in the world.
Our global programs are run by world experts who track and stop dangerous health threats, who monitor on a daily basis 30–40 outbreaks, and who run state-of-the-art laboratories.
In 2005, our 10 global disease detection centers have discovered pathogens and organisms that were identified for the first time anywhere in the world.
They have enhanced laboratory diagnostic capacity and nearly 400 facilities and responded to nearly 2,000 disease outbreaks and other emergencies.
The work of CDC's experts results in life-saving research and programs, strengthens critical health services around the world, and protects Americans.
But we know we can't be everywhere all the time, so we work with countries to improve preparedness and response and train a global workforce of disease detectives who can find and stop health threats at their source.
Improving our ability to fight diseases overseas means we will be better equipped to prevent those diseases from entering the U.S.
Disease outbreaks like Ebola, Zika, and flu can cause major economic disruption and political instability.
CDC's contributions have directly benefitted the lives of Americans and people around the world.
Smallpox has been eradicated. With our continued work, Polio will be next.
Measles, though still one of the leading causes of death in children outside of the U.S., is down 79% globally.
The global response to HIV has averted 30 million new HIV infections and prevented 7 million AIDS-related deaths since the year 2000.
TB interventions have saved 49 million lives, and global health action has saved 6.8 million lives from malaria.
We will continue to put science into action for proven, life-saving programs to defend against global health threats.
CDC staff often rush into danger zones to be the first on the ground during natural disasters and disease outbreaks.
We work 24/7 to prevent diseases, detect threats early to stop them from entering the U.S., and respond rapidly to emerging health threats to keep America and the world healthy, safe, and secure.
For more information, visit our website, cdc.gov/global. You can find the latest traveler's health information, resources for clinicians, and our global health newsletter.
Community health nurses will do what they have always done to make a difference in the health of individuals, families, aggregates, and communities. The traditional activities of monitoring the health status of communities and the environment, informing and educating, referring to needed resources, empowering communities, and mobilizing community partnerships to solve health problems, and evaluating their effectiveness will continue to be the focus of community health nursing practice. New information, challenges, and care delivery models will be available to aid in the efforts.
Reflection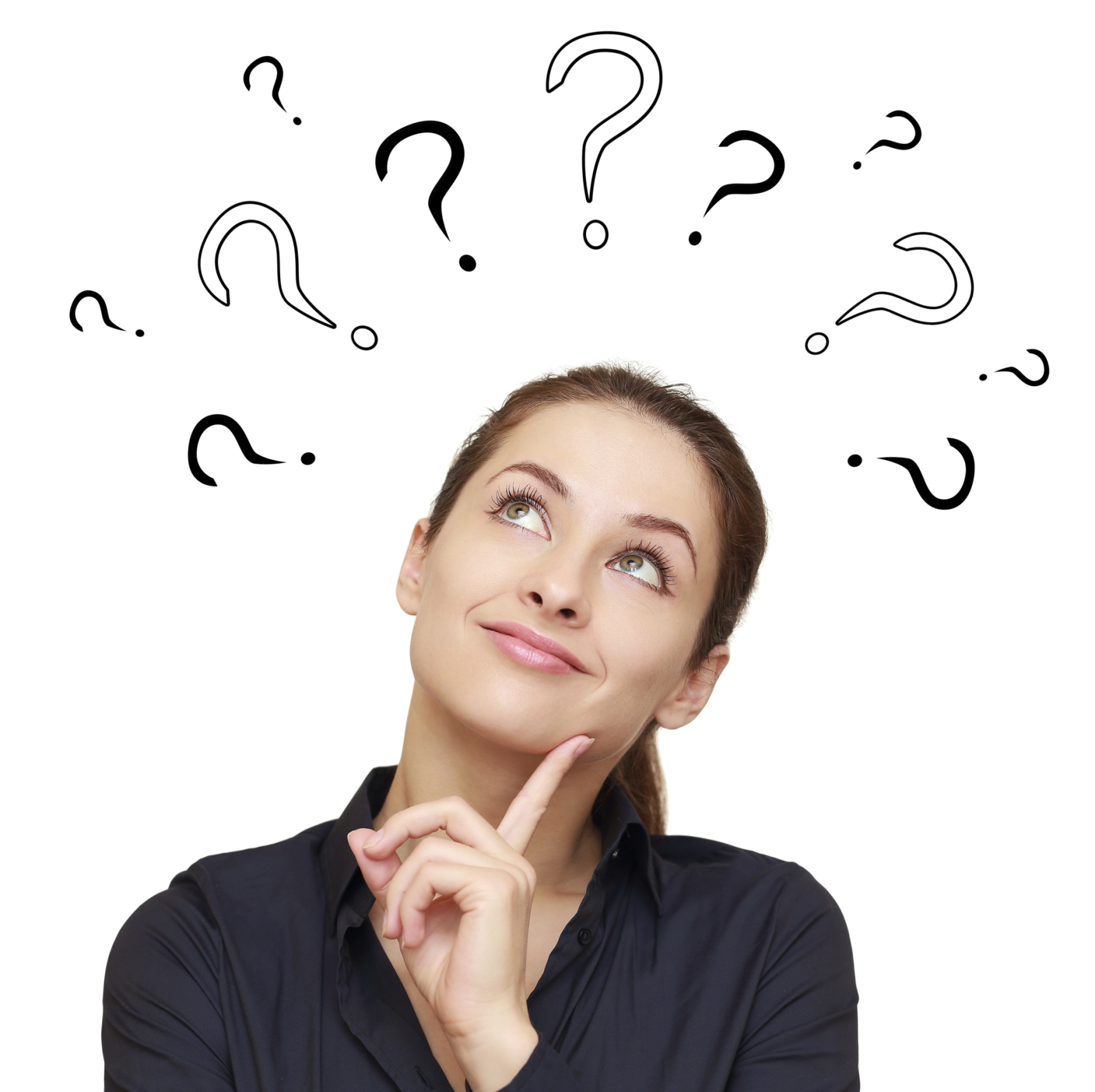 Reflect on the course readings, discussion posts, and assignments you have completed during this term. Consider the following.
What topics did you find to be of most benefit to you?
How well prepared are you to assume a position as a community health nurse?
What gaps remain in your knowledge and skill that you would like to close after this course is finished?
How will you continue to advance your expertise in the future?
As you contemplate your answers, think about your future career path. Where do you see yourself working in the next year, two years, five years, and beyond? How will you get there?
Summary
This week, we explored the various uses of technology in the community health setting. As advances occur, a role of the community health nurse is to look for ways to use newer technologies to help them meet their mission—improve the health of the populations in their communities.
This course has provided you with the basic foundation to become a community health nurse. The principles that have been presented are applicable to any type of nursing you may pursue. We wish you the best on your journey toward becoming a Chamberlain University, College of Nursing, BSN-prepared nurse.
References
American Nurses Association. (2015). Nursing informatics: Scope and standards of practice (2nd ed.). Silver Spring, MD: Nursebooks.org.
Centers for Disease Control and Prevention (CDC). (2017). Protecting Americans through global health. Retrieved from
Centers for Disease Control and Prevention (CDC). (2009). Competencies for public health informaticians 2009. Retrieved from https://www.cdc.gov/informaticscompetencies/pdfs/p…
Centers for Disease Control and Prevention (CDC). (2011). Ten great public health achievements: United States, 2001–2010. MMWR, 60(19), 619–623.
Health Information and Management Systems Society. (2015). Position statement: Nursing informatics. Retrieved from http://www.himss.org/library/nursing-informatics/p…
Regan, A. K., Bloomfield, L., Peters, I., & Effler, P. V. (2017). Randomized controlled trial of text message reminders for increasing influenza vaccination. Annals of Family Medicine, 15(6), 507–514. doi:10.1370/afm.2120
Roxanne, N., Suzanne, B., Edgardo, O., & William, S. (2014). Medical utilization of kiosks in the delivery of patient education: A systematic review. Health Promotion Perspectives, 4(1), 1–8. doi:10.5681/hpp.2014.001
U.S. Department of Veterans Affairs: VA Telehealth Services. (2015). Real-time clinic based video telehealth. Retrieved from https://www.telehealth.va.gov/real-time/index.asp
"Get 15% discount on your first 3 orders with us"
Use the following coupon
FIRST15
Order Now
https://nursingschoolessays.com/wp-content/uploads/2019/12/logo1.png
0
0
admin
https://nursingschoolessays.com/wp-content/uploads/2019/12/logo1.png
admin
2021-03-27 22:24:40
2023-11-13 14:05:34
impacts on public health